LEARN ABOUT THE MODERN METHODS USED TO RECYCLE & PROCESS RUBBISH
Waste Management Centres Explained
WHAT HAPPENS TO THE WASTE YOU PUT IN THE TRASH – EXPLAINED!
---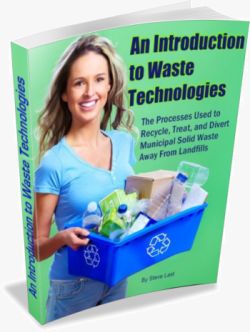 This eBook describes the Processes Used to Recycle, Treat, and Divert Municipal Solid Waste Away From Landfills which take place in every developed country across the globe.

If you ever wondered what happens to your garbage after it gets collected, this eBook is for you!
---
Watch Our Video Preview!
---
In addition to a description of each process you will also find, the pros and cons of each, laid out in tables, and process flow diagrams for rapidly learning the components of each technology, accompanied by broad typical cost ranges for the installation and operation of these plants.
---




ABOUT THE AUTHOR:
Steve Last is a waste management expert who has worked as a consultant in the UK's Waste Management Industry for over 30 years and has been involved in the development of these technologies throughout.
He is a CIWM Member and a qualified "Chartered Waste Manager".
---
IN THIS EBOOK, YOU WILL LEARN:
How waste (garbage) is processed to recycle it, and avoid sending it to landfills. In other words, what happens after a bin lorry (garbage truck) goes into one of those huge municipal waste buildings!
What really takes place, when governments set targets to achieve "Zero Waste to Landfill".
Plus, the complex and costly machinery of waste re-use and recycling.
How incineration is now only one method of processing waste, and has in many places been replaced by previously unheard of technologies.
Well kept "secrets" from "burners" to gasification are explained.
What These Waste Technologies, and better, more sustainable, Waste Management can achieve.
The concept of the new "Circular Economy".
---
WASTE TECHNOLOGY IS MUCH MORE THAN INCINERATION & RECYCLING!
It's also a fascinating story of innovation and development, which will change the way we all think about waste!
The waste management sector is transforming itself from an under-funded "cinderella" industry into a highly technologically sophisticated marketplace, by adoption of the waste treatment technologies explained in this ebook.
The Contents include:
Mechanical Biological Treatment (MBT)
Unsorted / residual waste Materials Recovery Facility (Dirty MRF)
Materials Recovery Facility (clean MRF)
Energy from Waste
Moving Grate Incineration
Fluidised Bed Incineration
Anaerobic Digestion
Composting Windrow and In-vessel
Pyrolysis & Gasification
Co-Incineration
Steam Reformation Processes / Autoclaving
Mechanical Separation / Pulverisation
Refuse Derived Fuel plant
---
And, informative articles are included about:
Waste Technologies and Jobs
Recent Developments in Waste Minimisation and Diversion
The Newest Waste Technology of All?
Waste Technologies in Context
What These Waste Technologies and Better Waste Management Can Achieve
Buying and reading this ebook won't make you an expert, after all it is purely an introductory volume, but it should ensure that you have a grasp of the common technologies used, and of the basic advantages and disadvantages of each.
---
THIS EBOOK IS NOT JUST FOR THOSE NEW TO WASTE MANAGEMENT
It also provides a reference document for waste and resource management professionals:
when choosing between competing waste recycling and treatment technologies,(flow charts and indicative cost ranges included)
who need to understand the massive investment underway in these technologies.
---
"No one Waste Management Centre solution fits all waste treatment needs. There's a lot of variety and we need to understand them all" 
When you have read this book you will appreciate:
why this there are so many waste center technologies to choose from
why waste treatment is such a vibrant area of development in 2019.
how with so many different ways to manage waste, everyone has their own idea of the best method but you will know why!
how to progress toward

the ultimate target of "zero waste"

.
---
NO QUESTIONS ASKED" 30 DAY GUARANTEE
For your complete security we provide a 30 day money back full refund guarantee, which is supported by verification service "Honeste".
---
I'm never satisfied unless you are more than satisfied. So here's my simple "No Small Print" guarantee.
If you're not satisfied that your eBook is as described here. You get every penny you paid, back.
NO QUESTIONS ASKED! You simply email me a refund request to the address on the email and I'll send with the order confirmation email you'll be sent. You cannot lose with this deal!
---
WHAT PEOPLE SAY ABOUT MY EBOOK: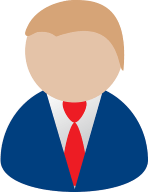 This eBook was just what I was looking for to brush up my knowledge for a job interview. I'm sure the additional confidence it gave me helped me win the job. Thanks.
Pete Gould
PRICE: US$17 – which is about 13 (GBP) British Pounds
Buy it now! And, learn how modern waste technology will help sustain the environment for our children and beyond…
                 We promise to respect your privacy.
Watch out for an email with your registration details. If it doesn't arrive in 30 minutes check your spam folder. Emails do almost always arrive but very often go to spam folders. Use the email given when you click on the Honeste badge in the event of any difficulties.
Copyright 2020 – IPPTS Associates – All Rights Reserved